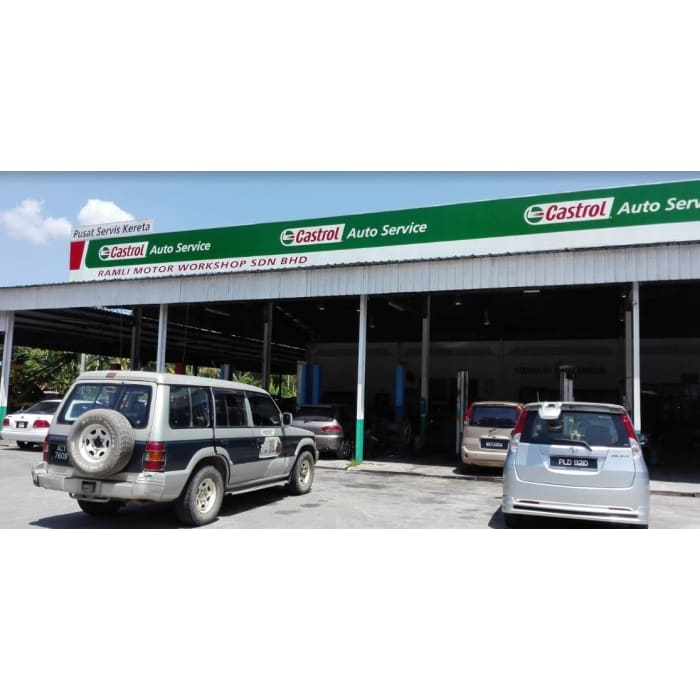 Teng Feng Auto Service Workshop
Business hours: 10:00 - 19:00

| | |
| --- | --- |
| Mon | 10:00 - 19:00 |
| Tue | 10:00 - 19:00 |
| Wed | 10:00 - 19:00 |
| Thu | 10:00 - 19:00 |
| Fri | 10:00 - 19:00 |
| Sat | 10:00 - 19:00 |
| Sun | closed |

Services:

, , Air Cond Cabin Filter, , Wiper Rear (1pc), Air cond Gas, Coolant change, Fuel Filter / Fuel Pump, Brake Fluid Change, Spark Plug (i4 Engine 4pcs Change), Spark Plug (V6 Engine 6pcs Change), Spark Plug (Remove Air Intake Manifold), Spark Plug (Boxer Engine), Spark Plug (Standard, Platinium, Iridium), Ignition Plug Coil (Standard i4), , Tranmission Gear Oil (Auto/Manual), Power Steering Fluid, Car Battery, , , Head Lamp Bulb, Fog Lamp Bulb, Fan Belt (Per pcs), Timing System (Belt/Chain), , , Water Pump, Disc Brake Pad Set Front, Disc Brake Pad Set Rear, Disc Rotor Set Front (2pc), Disc Rotor Set Rear (2pc), Brake Shoe Change, Brake Wheel Cylinder Pump (Per Pcs), Brake Master Pump, Absorber Set Front (2pc), Absorber Set Rear (2pc), Absorber Mounting (2pc Per Set), Absorber Linkage & Stabilizer Bush, Steering Rack End & Tie Rod End Set, Control Arm Change, Drive Shaft (per pcs), Steering Rack Change, Steering Pump Change, Power Steering High Pressure Pipe, Power Steering Hose (Per Pcs), Engine Mounting (Per Pcs), Wheel Bearing Front (Press Bearing), Wheel Bearing Front (Hub Bearing), Wheel Bearing Rear (Press Bearing), Wheel Bearing Rear (Hub Bearing), Radiator, Hoses (Per Pcs), , Thermostat, Thermostat Housing, Engine Top Rocker Cover Leaking Repair Set, Gear Box Leaking Repair Kit Change, Throttlebody Cleaning, Engine Cleaning (Engine Flush), Air Cond Spray Cleaner, , A/C Rejuvenator, Petrol System Maintenance, Brake System Maintenance, Radiator Anti-Rush Protection, Radiator Flushing, Intake Valve System Cleaning, Catalytic Converter Cleaning, Fuel Injector Cleaning, Engine Oil Treatment, Engine Compartment Cleaning, Tyre 12"~15", Tyre 16"~17", Run Flat Tyre, Tyre Wheel Balancing, Tyre Rotation, Rotation (A Segment), , Tyre Alignment, Tubeless Valve (Rubber), Tubeless Valve (Chrome), , Change Sport Rim, , , Engine Wash, Minor Service-Engine Oil (Semi/Mineral), Minor Service-Oil Filter, Major Service-Engine Oil (Fully), Major Service-Oil Filter, Air Cleaner, Oil Sum Nut Set, Engine Degreaser, Contact Cleaner, Wiper Front LH, Wiper Front RH, A/C Detergents, A/C Disinfectant, A/C Bacteria Inhibitor, Brake Fluid Release Full Change, Disc Brake Repair Kit Set, Brake Parts Cleaner, Brake Grease Lubricants, Fan Belt Tensioner, Auto Transmission Filter, Tyres Front, Tyres Rear, Engine Full Overhaul Repair, Brake Drum Change, Brake Hose Change, Absorber Cover & Stopper Bush, Ball Joint Change, Cross Member Front, Axle Assembly Rear, Tyre 18"~19", Tyre 20" and Above, Tyres 4WD, Alignment (A Segment), Alignment (B Segment), Alignment (C Segment), Balacing (A Segment), Balancing (B Segment), Balancing (C Segment), Rotation (B Segment), Rotation (C Segment), Tyre Cement (Below 17" Rubber Patch), Tyre Cement (Above 17" Rubber Patch), Tyre Cement (Run Flat Tyre Rubber Patch), TPMS Sensor

Payment Method:
Tel: +60167007788
Address:

No 12, Jln Desa Tebrau 82, Taman Desa Tebrau
Services
1

Select Service

2

Select Date & Time

2

Select Date & Time

3

Process Checkout

3

Process Checkout
Service Cost
| | |
| --- | --- |
| {{item.title_en}} | RM {{item.service_subtotal | number:2}} |
| Total | RM {{cart_total | number:2}} |
Workshop Description
Keeps equipment available for use by inspecting and testing vehicles; completing preventive maintenance such as, engine tune-ups, oil changes, tire rotation and changes, wheel balancing, replacing filters.
Maintains vehicle functional condition by listening to operator complaints; conducting inspections; repairing engine failures; repairing mechanical and electrical systems malfunctions; replacing parts and components; repairing body damage.
Verifies vehicle serviceability by conducting test drives; adjusting controls and systems.
Complies with state vehicle requirements by testing engine, safety, and combustion control standards.
Maintains vehicle appearance by cleaning, washing, and painting.
Maintains vehicle records by recording service and repairs.
Keeps shop equipment operating by following operating instructions; troubleshooting breakdowns; maintaining supplies; performing preventive maintenance; calling for repairs.
Contains costs by using warranty; evaluating service and parts options.
Keeps supplies ready by inventorying stock; placing orders; verifying receipt.
Updates job knowledge by participating in educational opportunities; reading technical publications.
Accomplishes maintenance and organization mission by completing related results as needed.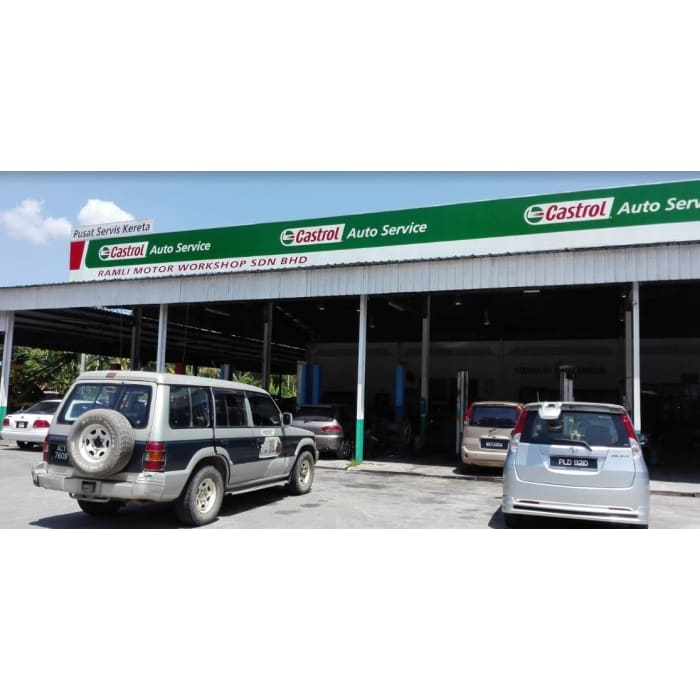 Review
Katherine Wong
Katherine Wong
Service: Car Battery
great service
Article
Workshop has not published any article yet.